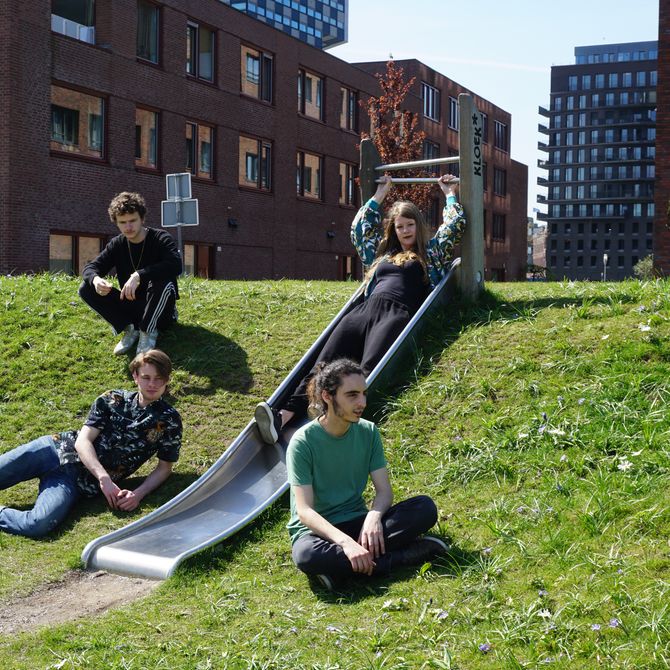 Aka Marakus (NL) is the musical collective of Laura Vanden Heede. Driven by her eclectic taste in music, she has mastered the art of writing songs that don't sound as complex as they are.
The band met in Codarts, the conservatory of Rotterdam. It didn't take long for them to find common ground: it doesn't matter what style the music is, as long as it has a nice groove.
Laura finds inspiration in her immediate surroundings and in books or poems. She is always looking for a twist, be it musically or lyric-wise. Expect odd meters, funky grooves, surprising harmonic turns.
For fans of Michael Franks, Esperanza Spalding and even KNOWER.